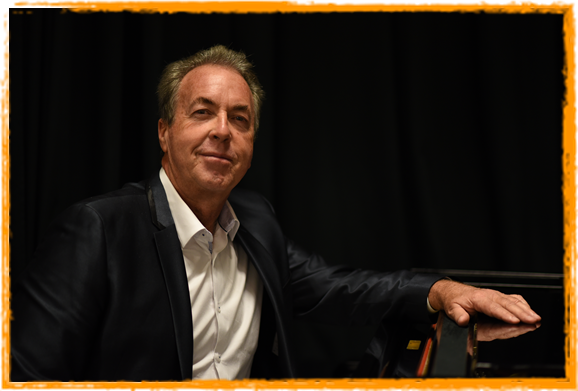 THOMAS HOGGE
Composer/Arranger/Producer
Thomas Hogge trained as a classical piano player from an early age. He counts his early influences as jazz pianist Oscar Peterson and those musical superstars of the 18th Century, Mozart and Beethoven. To his piano teacher's dismay, a young man he ditched a promising classical career to join a rock band. Moving to Vancouver in the 1970s Thomas joined the big band scene and started his own 9 piece horn band, Punch and Judy. With his next band, The Biz, he recorded and toured across Canada with his album A Matter of Time. In the 1980s Thomas met his friend and Forever and Ever co-producer Miles Foxx Hill while doing solo shows in the top rooms in Vancouver. After starting a family in the 1990s, Thomas took a long break from the Vancouver music scene and immersed himself in playing ecclesiastical music at a number of Lower Mainland area churches. Imbued with a vision for change that emerged from his spiritual life, in 2012 Thomas began writing music for the two albums that have shaped Forever and Ever, The Christian Musical, Behold the Glory and Forever and Ever.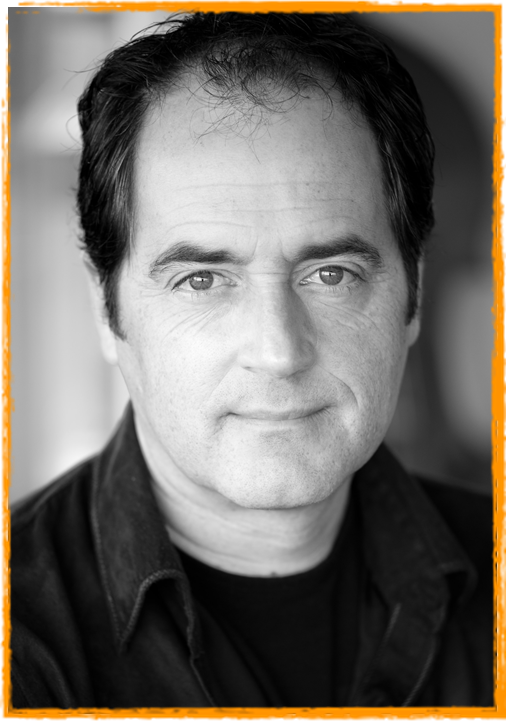 MILES FOXX HILL Bass/Co-producer
Miles Foxx Hill is a bassist, recording engineer, and composer. As an electric and acoustic bass player, he has worked with some of the world's biggest music names including Van Morrison, Michael Buble, Chad Kroeger of Nickleback and the Brazilian jazz superstar Ivan Lins. Miles is known for his profound sense of time, unique arrangements and diverse musical styles. He has played on over 600 recordings that cover the musical spectrum, from jazz, funk, and tango to country and rock.
WEBSITE
https://www.foreverandevermusic.ca
YOUTUBE
https://www.youtube.com/watch?v=voBkv2C-DQE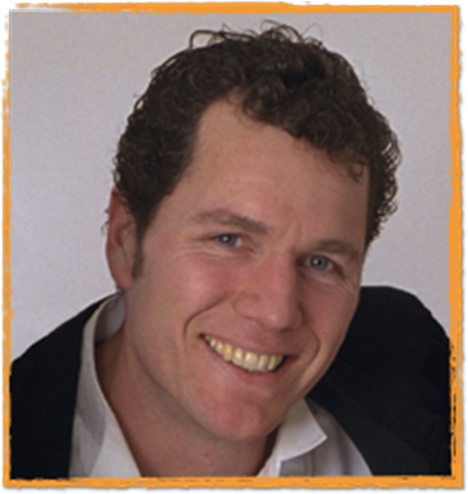 TOM ARNTZEN Keyboards/Vocals
Tom Arntzen is a renowned West Coast singer, keyboardist, composer, arranger, producer, and actor. He performs in a wide variety of music styles; including with his own group, The Gospel Giants, in jazz, roots and traditional Gospel styles. In addition to regular appearances throughout BC, tours, TV and film work, Tom also has two CDs of his solo compositions out, a jazz compilation The Turning and Everyday Love. Visit his website at http://www.tomarntzen.com to learn more about his music.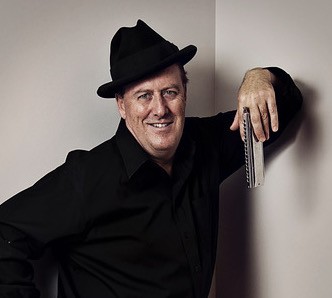 KEITH BENNETT, Vocals/Harmonica
A multi-instrumentalist and vocalist, Keith has been performing, composing and teaching music for over 40 years, with regular performances at jazz and blues festivals around Canada and Europe. As a harmonica soloist has numerous CD credits and stage appearances with a cornucopia of Canadian music luminaries.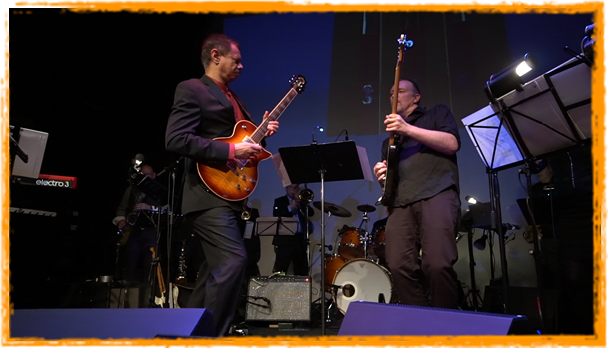 OLAF DeSHIELD Guitar/Vocals
Olaf DeSheild cites Soul, R & B, Jazz, and Blues as his best-loved musical genres. He is an accomplished guitarist who has played and recorded with a host of West Coast and international artists. Find out more about his music biography at http://olafdeshield.biz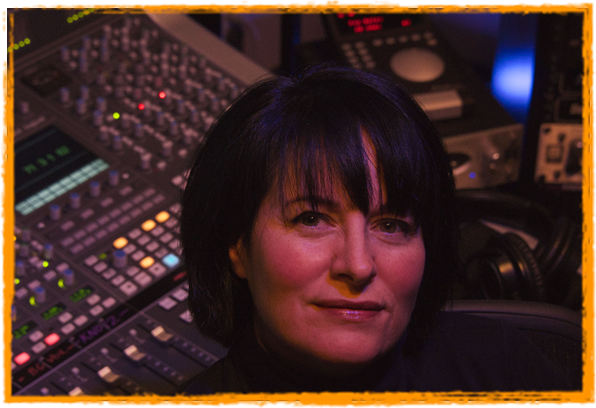 LAURA DOYLE Vocals
Genie-nominated Laura Doyle is a singer/songwriter based in Vancouver. Her songwriting credits include TV shows, Dawson's Creek, Entourage, Cold Squad, and Strong Medicine. Laura has two albums of solo material, No Easy Answers, and Dark Horse; the first of which garnered her three West Coast Music Award nominations. Laura's Genie nomination for Best Original Song came in 2003 for two of her songs that appears on the film soundtrack for Suddenly Naked.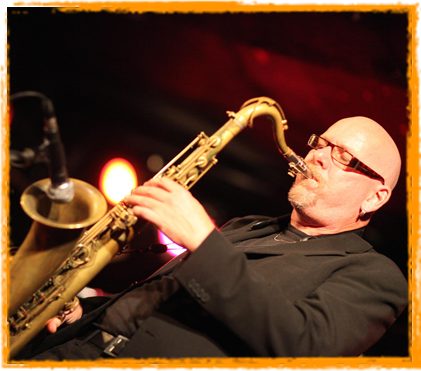 STEVE HILLIAM Saxaphone
Steve Hilliam has been a mainstay of various incarnations of the Colin James Band for the last 25 years. He is a much sought after musician across Canada, both live and in the studio. Steve has lent his tenor sax to such artists as Otis Rush, The Temptations, The Powder Blues Band and Long John Baldry, to name a few. Locally he's a member of the R & B All-Stars and Mainstream Muze. Steve also plays regularly with the VSO.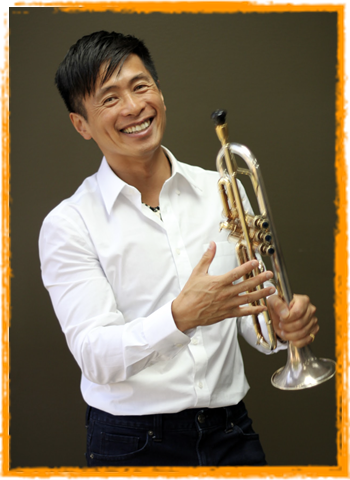 VINCE MAI Trumpet
Vancouver based jazz trumpeter Vince Mai has shared the stage or recorded with such major Canadian artists as Sarah McLaughlin, Divine Brown and Michael Buble. Vince played with Sarah on her 2018 Grammy-nominated album Wonderland. He is also known as an award-winning composer, with hundreds of credits in feature films, TV shows, and commercials. His six solo CDs are available on iTunes. Find out more about Vince's music at
http://www.maimusic.com/home.html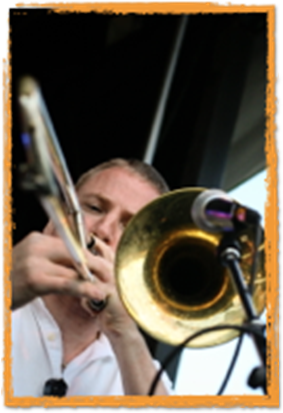 ROD MURRAY Trombone
Rod Murray has been part of the Vancouver jazz, salsa and funk band scene since arriving in Vancouver in 1996. He's appeared with big bands such as NOW Orchestra, Swing Aggregation, and Rumba Calzada and prominent Latin music stars like Arturo Sandoval. Rod has also played and/or recorded with music stars Barbra Streisand, Sam Roberts, Hey Ocean and Colin James' Little Big Band.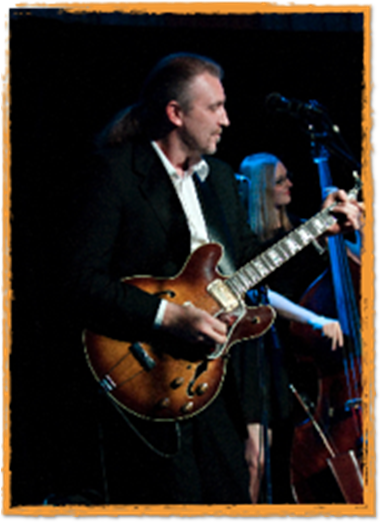 TIM PORTER Guitar
A giant talent, Tim has been a part of the Vancouver live music scene for decades. His musical comfort zone ranges across blues, rock, country, and jazz. He has touring credits with such diverse artists as The Powder Blues Band and Dal Richards. He has also performed with a long list of music superstars, including Natalie Cole, Stevie Ray Vaughn, and K.D. Lang.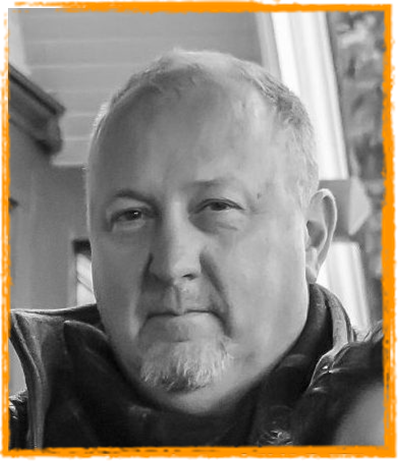 PHIL ROBERTSON Drummer
Phil Robertson's drumming career spans more than 25 years with live performances that include the 2010 Olympics, 2011 Arab Olympic opening ceremonies, Burton
Cummings, Ray Charles, and the David Foster band. He has performed on records for Sony, WEA, Polygram, Universal, Nettwerk, EMI, Sparrow, Reunion, and Word
records and is much-in-demand as a first call session player, recording with such notable Canadian talents as Serena Ryder and Holly McNarland. Find out more about Phil's busy music life at http://www.e-studio-drummer.com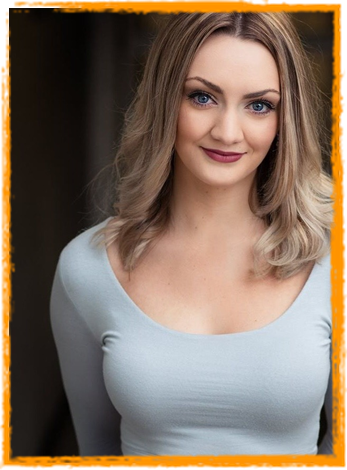 TAYLOR ROWE Choreography
Originally from Kamloops BC, Taylor brings training with The Dance Initiative and The Source Dance Company in Vancouver to her choreographic work with seven dancers for Forever and Ever, The Christian Musical.  Her dance performance credits include local and international film projects, the BC Lions CFL dance team, Tim Hicks, Dallas Smith, and the Stealth NLL dance team.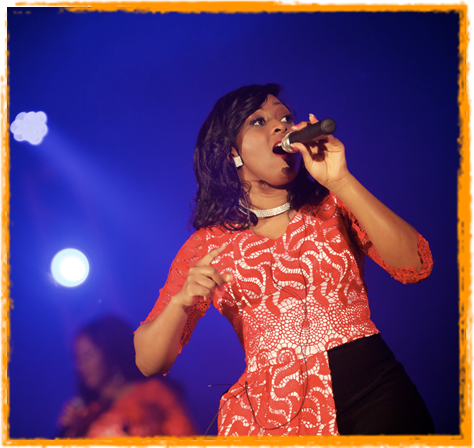 ASHLEY TENDESAI, Vocals
Born in Zimbabwe, Ashley has been performing and writing music in the Christian music tradition since her early teens. In 2015 her winning performance at the Rejoice Alberta Christian singing competition opened the door to a busy Canadian music career.
Forever and Ever will feature eight local dancers. These multidisciplinary dance artists will add another level to this captivating show!
Choreographer Taylor Rowe grew up dancing in Kamloops B.C. Starting at the age of 13 in hip-hop and eventually branching into a wide range of styles. Since moving to Vancouver Taylor has trained with The Dance Initiative and The Source Dance Company. Credits include local and international film projects, BC Lions CFL dance team, Tim Hicks, Dallas Smith, and the Stealth NLL dance team.
Throughout the show, you will experience a range of dance styles from professional dancers trained in everything from ballet, contemporary, jazz to hip-hop. Each dancer brings unique artistry, strong performance quality and storytelling to this amazing show.
Dancers include Brittney Peters, Graeme Kitagawa, Karley Gill, Jonah Ross, Jon Cestnick, Shae Bourne, Nicole Droder and Taylor Rowe.